The Village of Rapids City
To Rapids City Residents and Businesses:
Due to COVID-19 anyone wishing to conduct any business at Village Hall should call 309-496-2321 to schedule an appointment as the physical building is closed to customers. Village Clerks will still be performing their duties and you can still speak with them via phone during normal business hours. Residents are encouraged to use the drop box for their municipal utility payments.

We apologize for an inconvenience this may cause but the safety of our employees and citizens are paramount during these times.
Please remember to PRACTICE SOCIAL DISTANCING and be safe.
• A Message from Village President Harold Mire, Jr. regarding the disconnection and discontinuation of municipal water and water collection services.
Due to the financial hardship that may be placed on our citizens by the current COVID-19 Pandemic, I am hereby directing the Public Works Director to suspend the disconnection of water services for non-payment of your village services bill for March. Likewise, waste collection services will NOT be discontinued as well. I will also be asking the Board to waive any late charges for the Month of March. However, any charges or late fees prior to March are not affected by this order.
If your financial situation has been negatively impacted as a result of COVID-19, we will work with you. Just contact the Village Office for further assistance. If you need to speak with me, please leave a message with the Clerks and I will promptly return your call.
To those of you making payments, we ask that you try to use the drop box as much as possible do to limit contact with office personnel.
Take care and please remember to PRACTICE SOCIAL DISTANCING!
• Construction on the 14th Street culvert replacement will begin tomorrow, March 17th. The staging area for all construction materials will be located at Sulphur Creek Park located on the corner of 14th Street and 4th Avenue. Please make children aware when playing at the park the materials are not to be played on or near.
• Due to COVID-19 the Easter Egg Hunt planned for April 4th has been canceled.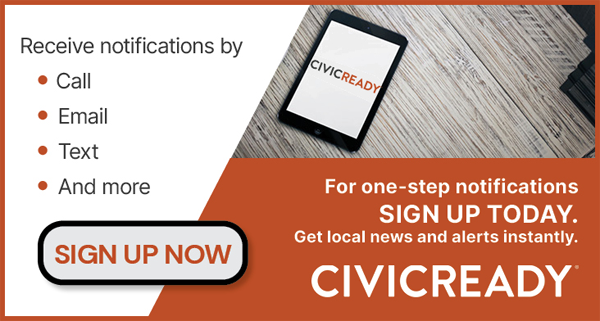 Sign Up Today!
Make sure you stay safe and informed by receiving notifications & alerts from the Village! To join us on Civic Ready click on the picture below to set up your personal account setting.




Download the Alert Me app in the Google Play Store or the Apple App Store.
Located at the upper end of the Rock Island Rapids, Rapids City grew around the site of a grist and saw mill. Laid out in 1838 and incorporated in 1875, the village boomed during the 1870's through the 1880's. Because of neighboring coal mines during this period, grocery and dry goods stores, a blacksmith shop, a restaurant, hotel, millinery and shoe store provided services for miners, farmers, and their families. Charles Shuler operated the Rapids City Coal Mining Company during the 1880's.
Modern day Rapids City is located in the eastern portion of the Quad City metropolitan area along the banks of the Mississippi river in northwestern Illinois. It is a part of Rock Island County and is situated where Interstate 80 crosses into Iowa. Rapids City's land area equals 960 acres with a perimeter boundary just under 6 miles. The current population of 960 citizens is growing due to increased housing starts in new subdivisions.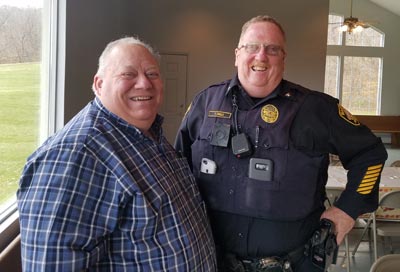 Left - President Harold J. Mire Jr. Right - Hampton Police Chief Terry Engle
---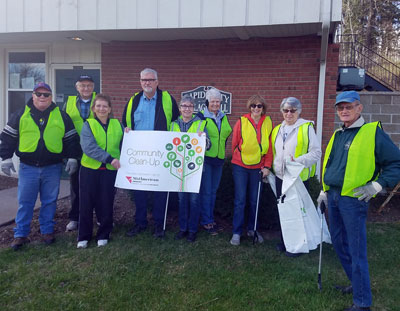 2018 Community Clean-up Day
---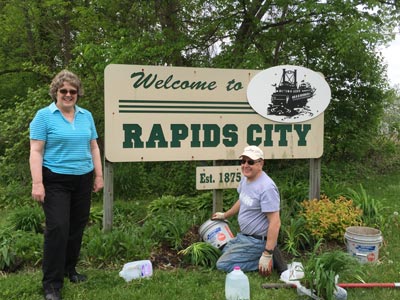 Rapids City Junior Women's Club volunteer project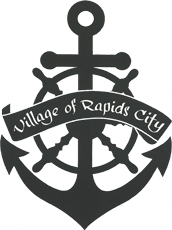 News and Events
Village Board Meetings
2nd Tuesday of every month
7 P.M., Rapids City Village Hall
---
COMMITTEE OF THE WHOLE MEETING
Date: Tuesday, April 14th, 2020
Time: 6:30 p.m.
Place: Rapids City Community Center, 1204-4th Ave., Rapids City, IL
To Discuss:
• Reading of Operating Budget for 2020/2021 FY
This meeting is open to the public.
---
REGULAR BOARD MEETING
LOCATION CHANGE
Date: Tuesday, April 14th, 2020
Time: 7:00 p.m.
Place: Rapids City Community Center, 1204-4th Ave.,Rapids City, IL
This meeting is open to the public.
---
Your Annual Water Quality Report is now available at www.ilrwa.org/CCR/RapCity.pdf. To speak with someone about this report or to have a copy of it mailed to you, please call 309-496-2321.
Free Blood Pressure Checks each Thursday at Village Hall at 10:00am. If Medics have an
We now have a "Little Library" located at 730-17th Street, alongside of the maintenance shop. This is a take and leave books. It was donated by the Rotary Club. Please take advantage of this awesome new addition to our community!