The Village of Rapids City
Located at the upper end of the Rock Island Rapids, Rapids City grew around the site of a grist and saw mill. Laid out in 1838 and incorporated in 1875, the village boomed during the 1870's through the 1880's. Because of neighboring coal mines during this period, grocery and dry goods stores, a blacksmith shop, a restaurant, hotel, millinery and shoe store provided services for miners, farmers, and their families. Charles Shuler operated the Rapids City Coal Mining Company during the 1880's.
Modern day Rapids City is located in the eastern portion of the Quad City metropolitan area along the banks of the Mississippi river in northwestern Illinois. It is a part of Rock Island County and is situated where Interstate 80 crosses into Iowa. Rapids City's land area equals 960 acres with a perimeter boundary just under 6 miles. The current population of 960 citizens is growing due to increased housing starts in new subdivisions.
---
Recently we have had a few successful and unsuccessful burglary attempts on some of our businesses along Route 84.  These perpetrators are very bold and some have made access through the front doors.  Please assist our businesses by keeping an eye out as you drive along Route 84 and if you see anything suspicious, please notify the Hampton Police Department immediately. Thank you for being a good neighbor.
Thank you,
Harold J. Mire, Jr.
Village President/Mayor
Village of Rapids City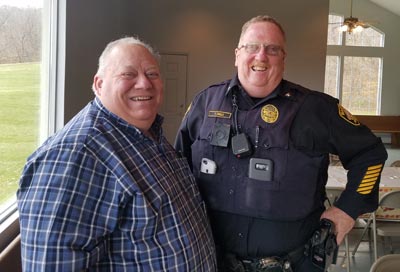 ---
The Mississippi Valley Regional Blood Center is hosting a community blood drive on Saturday, December 16th from 8 am to noon at the Rapids City Community Center. The Mississippi Valley Regional blood center is the provider of blood components to more than 90 hospitals in Illinois, Iowa, Missouri, and Wisconsin. In your area MVRBC is the exclusive provider to Genesis Health Systems and Unity Point Health Quad Cities. Blood donation is a safe, simple procedure that takes about 45 minutes to an hour and can save up to 3 lives with each donation. Potential donors must be 17 years of age (16 with parental permission available through www.bloodcenter.org) and weigh more than 110 pounds. A photo Id is required to donate. For questions on eligibility or to sign up please call MVRBC at 800-747-5401 or visit www.bloodcenterimpact.org. Last date to donate elsewhere and be eligible at this drive is: 10/21/17. See the flyer...
---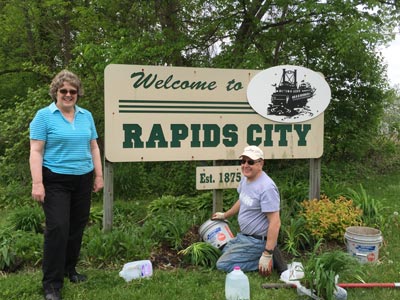 Rapids City Junior Women's Club volunteer project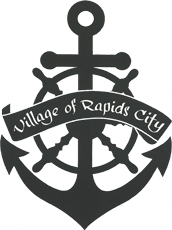 News and Events
Village Board Meetings
2nd Tuesday of every month
7 P.M., Rapids City Village Hall
The Village Office will be closed December 25th and 26th to observe the Christmas Eve and Christmas Holidays.
We now have a "Little Library" located at 730-17th Street, alongside of the maintenance shop. This is a take and leave books. It was donated by the Rotary Club. Please take advantage of this awesome new addition to our community!
Your Annual Water Quality Report is now available at the Illinois Rural Water Association. This report contains important information about the source and quality of your drinking water. To speak with someone about this report or to have a copy of it mailed to you, please call (309) 496-2321.