Local Activities
Parks
Rapids City has three parks, a public boat ramp, a community center, and maintains its portion of the River Way trail.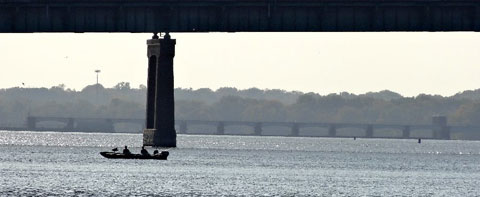 River Bend Park is located on top of 17th Street Hill. Picnic tables, outdoor grills, playground equipment, a basketball court, a softball diamond and restroom facilities are included at this park.
Shadow Hill Park is located on top of 12th Street Hill. Here you will find a softball diamond used by the youth of Rapids City and other surrounding small towns for Co-ed Softball sponsored through the Hampton Township Youth Commission. Sign up is in early Spring of each year. Watch for posted announcements.
Shuler's Shady Grove Park is located at 1st Avenue and 11th Street and includes a boat ramp with parking lot, park, scenic overlook at our gazebo, and a portion of the Great River Trail Bike Path.
Sulphur Creek Park is located on the corner of 14th Street and 4th Avenue. Amenities at the park include Picnic tables, outdoor grill, playground equipment, a basketball court.
---
Activities
Taekwondo: Chung Kim's Black Belt Academy is held at the Community Center on Tuesday and Thursday. 
Beginner: 5:30 - 6:30 p.m. 
Advanced: 6:30 - 7:30 p.m. 
Call Kevin Saathoff at 309-496-9732 for more information.
---
Food
Brother's Family Restaurant: Since 1991, the Brothers Restaurant has been serving fine quality food in a casual dinning atmosphere, with fast service and affordable prices.
Gilanellas: Freshly made pizza located at 2024 2nd Ave., Rapids City, Illinois.
The Edge: A Bar and Grill located at 1802 2nd Ave., Rapids City, Illinois.
News and Events
Village Board Meetings
2nd Tuesday of every month
7 P.M., Rapids City Village Hall
Town Hall Meeting on February 21st, 2018 at 6pm at Village Hall
Village of Rapids City Easter Egg Hunt to be held at Sulphur Creek Park on March 24th, 2018 at 2:00pm. If you would like to volunteer for this event or would like more information please call the Village Office at 309-496-2321.
Rapids City will be holding an E-Waste Event on April 21st, 2018 from 9:00am to 12:00pm. Collection of e-waste will be at the lot across from Brother's Family Restaurant on Route 84. This event will be for Rapids City residents only, ID will be required for this event. E-Waste Chart
Community Clean-Up Day will be held on April 28th, 2018. Volunteers please meet at Rapids City Village Hall at 9am. Clean-up areas will cover the Bike Path along Route 84, 12th Street and 17th Street. For more information please call the Village Office at 309-496-2321.
The President and Board of Trustees of Rapids City would like to invite all Rapids City Active/Reserve Military and Veterans to an appreciation luncheon honoring their service May 19th, 2018 from 11am to 1pm at the Rapids City Community Center. The Village is also please to announce a Representative from the VA will be at this event to reach out to aide anyone whom may be interested in the services they provide.  If you are interested in becoming a volunteer to help serve our Veterans and Military Personnel please contact the Village Office at 309-496-2321.
Free Blood Pressure Checks each Thursday at Village Hall at 10:00am. If Medics have an emergency call pressure checks may be canceled without notice.
We now have a "Little Library" located at 730-17th Street, alongside of the maintenance shop. This is a take and leave books. It was donated by the Rotary Club. Please take advantage of this awesome new addition to our community!
Your Annual Water Quality Report is now available at the Illinois Rural Water Association. This report contains important information about the source and quality of your drinking water. To speak with someone about this report or to have a copy of it mailed to you, please call (309) 496-2321.