Local Activities
Parks
Rapids City has three parks, a public boat ramp, a community center, and maintains its portion of the River Way trail.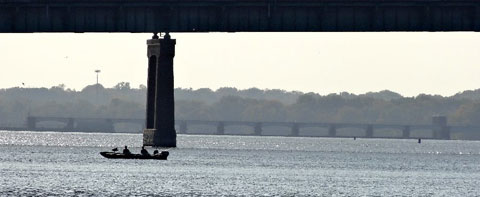 River Bend Park is located on top of 17th Street Hill. Picnic tables, outdoor grills, playground equipment, a basketball court, a softball diamond and restroom facilities are included at this park.
Shadow Hill Park is located on top of 12th Street Hill. Here you will find a softball diamond used by the youth of Rapids City and other surrounding small towns for Co-ed Softball sponsored through the Hampton Township Youth Commission. Sign up is in early Spring of each year. Watch for posted announcements.
Shuler's Shady Grove Park is located at 1st Avenue and 11th Street and includes a boat ramp with parking lot, park, scenic overlook at our gazebo, and a portion of the Great River Trail Bike Path.
Sulphur Creek Park is located on the corner of 14th Street and 4th Avenue. Amenities at the park include Picnic tables, outdoor grill, playground equipment, a basketball court.
---
Activities
Rapids City President and Board of Trustees invite all Rapids City Seniors 60+ to our 2nd Annual Thanksgiving Senior Appreciation Luncheon. Date: Wednesday, November 14th, 2018 Time: 11:30 am to 1:30pm; Serving beginning at noon. Location: Rapids City Community Center This is a FREE luncheon to HONOR our Senior Citizens.
Taekwondo: Chung Kim's Black Belt Academy is held at the Community Center on Tuesday and Thursday. 
Beginner: 5:30 - 6:30 p.m. 
Advanced: 6:30 - 7:30 p.m. 
Call Kevin Saathoff at 309-496-9732 for more information.
---
Food
Brother's Family Restaurant: Since 1991, the Brothers Restaurant has been serving fine quality food in a casual dinning atmosphere, with fast service and affordable prices.
Gilanellas: Freshly made pizza located at 2024 2nd Ave., Rapids City, Illinois.
The Edge: A Bar and Grill located at 1802 2nd Ave., Rapids City, Illinois.
News and Events
Village Board Meetings
2nd Tuesday of every month
7 P.M., Rapids City Village Hall
---
VILLAGE OF RAPIDS CITY COMMITTEE OF THE WHOLE MEETING
Date: Wednesday, October 23rd, 2019
Time: 6:30 p.m.
Place: Rapids City Village Hall
1204-4th Ave.,
Rapids City, IL
To Discuss:
• K. Satizahn zoning request
This meeting is open to the public.
NOTICE OF PUBLIC HEARING OF THE VILLAGE OF RAPIDS CITY PLANNING & ZONING COMMISSION
The Village of Rapids City Planning & Zoning Commission has received requests from Kathy Sattizahn to A.) Combine parcels 06-230-B and 06-230-D, once combined use the address of 1600 1st Avenue A; B.) Rezone parcels 06-230-B and 06-230-D from R-1 Residential District to R-2 Residential District in the Village of Rapids City, Hampton Township, Rock Island County, IL. Said public hearing will be held at the Rapids City Village Hall; 1204 4th Avenue, on Tuesday, October 22nd, 2019, at 6:30 p.m.
All persons interested may attend. Those wishing to address the Commission may do so in person or in written form.
The Village Board is hosting Halloween Party from 3-5p.m on October 27th, 2019. A costume contest will be held for children ages 1 to 10, activities, hot dogs, chips, treats and treat bags will be available for the children.

Trick or Treating within the Village will be held on Thursday, October 31st, 2019 from 5pm to 8pm. The Village is asking everyone to refrain from burning Halloween night so all our ghosts and goblins can be seen.

Rapids City President Harold Mire Jr. & Board of Trustees are pleased to announce the 3rd Annual Senior Thanksgiving Appreciation Luncheon for Rapids City Senior Citizens 60 years of age and over. Please join us at the Rapids City Community Center for lunch on Wednesday, November 20th, 2019 at 11:30am – 1:30pm with serving beginning at noon. This is a free luncheon to honor our Rapids City Senior Citizens.

Rapids City President Harold Mire Jr. & Board of Trustees are excited to announce we will be holding a Children's Holiday Craft Party with a special appearance from Santa. Parents are welcome to bring children on Sunday, December 8th, 2019 from 2pm – 4pm at the Rapids City Community Center. A craft will be available to make during the party along with other activities while waiting to see Santa. Parents are welcome to take pictures of their children with Santa before you go. We hope to see you there!
Your Annual Water Quality Report is now available at www.ilrwa.org/CCR/RapCity.pdf. To speak with someone about this report or to have a copy of it mailed to you, please call 309-496-2321.
Free Blood Pressure Checks each Thursday at Village Hall at 10:00am. If Medics have an emergency call pressure checks may be canceled without notice.
We now have a "Little Library" located at 730-17th Street, alongside of the maintenance shop. This is a take and leave books. It was donated by the Rotary Club. Please take advantage of this awesome new addition to our community!