Local Activities
Parks
Rapids City has three parks, a public boat ramp, a community center, and maintains its portion of the River Way trail.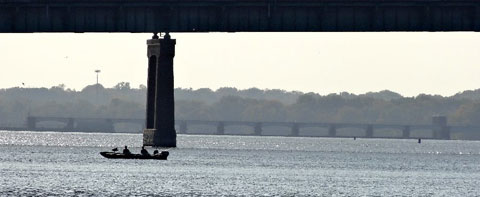 River Bend Park is located on top of 17th Street Hill. Picnic tables, outdoor grills, playground equipment, a basketball court, a softball diamond and restroom facilities are included at this park.
Shadow Hill Park is located on top of 12th Street Hill. Here you will find a softball diamond used by the youth of Rapids City and other surrounding small towns for Co-ed Softball sponsored through the Hampton Township Youth Commission. Sign up is in early Spring of each year. Watch for posted announcements.
Shuler's Shady Grove Park is located at 1st Avenue and 11th Street and includes a boat ramp with parking lot, park, scenic overlook at our gazebo, and a portion of the Great River Trail Bike Path.
Sulphur Creek Park is located on the corner of 14th Street and 4th Avenue. Amenities at the park include Picnic tables, outdoor grill, playground equipment, a basketball court.
---
Activities
Rapids City President and Board of Trustees invite all Rapids City's First Responders, Active and Retired Military Personnel and Veterans to a free luncheon to honor your services. Date: Postponed due to COVID-19
Rapids City President and Board of Trustees invite all Rapids City Seniors 60+ to our 4rd Annual Thanksgiving Senior Appreciation Luncheon. Date: 11-18-2020 Please see event details on our home page under "News & Events".
Boy Scouts of America Troup 35: Meetings are held on Monday evenings in the Community Center.
Taekwondo: Chung Kim's Black Belt Academy is held at the Community Center on Tuesday and Thursday. Call Kevin Saathoff at 309-496-9732 for more information.
Beginner: 5:30 - 6:30 p.m.
Advanced: 6:30 - 7:30 p.m.
---
Food
Brother's Family Restaurant: Since 1991, the Brothers Restaurant has been serving fine quality food in a casual dinning atmosphere, with fast service and affordable prices.
Gilanellas: Freshly made pizza located at 2024 2nd Ave., Rapids City, Illinois.
The Edge: A Bar and Grill located at 1802 2nd Ave., Rapids City, Illinois.
Thai Town Café: Wide variety of authentic Thai food, Bubble Tea, Thai Tea available for dine-in, pick-up or delivery. Located at 1202 2nd Avenue, Suite 1, Rapids City, Illinois.
News and Events
Village Board Meetings are held the 2nd Tuesday of each month. At this time the meetings are being held upstairs at Village Hall located at 1204 4th Avenue. All meeting attendees are required to wear a mask when medically tolerable to prevent the spread of COVID-19.
---
10-30-2020
Due to COVID-19 our traditional children's Halloween Party has had to be canceled.
On Friday, October 30th the Village Board will have treat bags filled will goodies for Rapids City children to take off a table located at Rapids City Village Hall. Please remind your child only one bag per child and to practice social distancing while taking a bag.
Bags were donated by MidAmerican Energy and candy was purchased by the Village of Rapids City.
---
10-31-2020
Halloween Trick or Treat hours will be 5pm to 8pm on Saturday, October 31st.
All residents are urged to use their own discretion as to if they would like to participate in the festivities. As President Mire has stated " I trust that each parent and resident will take the necessary precautions to safeguard our most precious treasures, our children." A link has been provide to review the CDC guidelines for a safe Trick or Treating evening. https://www.cdc.gov/.../daily.../holidays/halloween.html
---
Your Annual Water Quality Report is now available at www.ilrwa.org/CCR/RapCity.pdf. To speak with someone about this report or to have a copy of it mailed to you, please call 309-496-2321.
Free Blood Pressure Checks each Thursday at Village Hall at 10:00am. If Medics have an
We now have a "Little Library" located at 730-17th Street, alongside of the maintenance shop. This is a take and leave books. It was donated by the Rotary Club. Please take advantage of this awesome new addition to our community!