Meeting Minutes
2023
April 11, 2023 - Committee of the Whole
April 5, 2023 - Committee of the Whole
March 7, 2023 - Committee of the Whole
February 27, 2023 - Committee of the Whole
February 21, 2023 - Committee of the Whole
2022
December 13, 2022 - Committee of the Whole
November 2, 2022 - Committee of the Whole
September 27, 2022 - Committee of the Whole
September 20, 2022 - Committee of the Whole
July 12, 2022 - Committee of the Whole
June 14, 2022 - Committee of the Whole
April 27, 2022 - Committee of the Whole
April 20, 2022 - Committee of the Whole
March 23, 2022 - Committee of the Whole
March 2, 2022 - Committee of the Whole
February 16, 2022 - Committee of the Whole
2021
December 7, 2021 - Committee of the Whole
December 1, 2021 - Committee of the Whole
August 30, 2021 - Planning & Zoning Commission Public Hearing
July 27, 2021 - Committee of the Whole
July 13, 2021 - Committee of the Whole
July 10, 2021 - Committee of the Whole
June 21, 2021 - Committee of the Whole
April 22, 2021 - Committee of the Whole
April 22, 2021 - Planning & Zoning
April 13, 2021 - Committee of the Whole
April 7, 2021 - Committee of the Whole
March 23, 2021 - Committee of the Whole
February 23, 2021 - Committee of the Whole
2020
September 2, 2020 - Committee of the Whole
April 14, 2020 - Committee of the Whole
March 17, 2020 - Committee of the Whole
February 12, 2020 - Committee of the Whole
February 5, 2020 - Committee of the Whole
January 21, 2020 - Committee of the Whole
2019
December 5, 2019 - Committee of the Whole
November 19, 2019 - Committee of the Whole
November 6, 2019 - Committee of the Whole
October 23, 2019 - Committee of the Whole
October 1, 2019 - Committee of the Whole
April 25, 2019 - Committee of the Whole
April 22, 2019 - Liquor Control Commission
March 26, 2019 - Committee of the Whole
March 18, 2019 - Committee of the Whole
March 12, 2019 - Committee of the Whole
February 12, 2019 - Committee of the Whole
January 15, 2019 - Committee of the Whole
2018
September 26, 2018 - Committee of the Whole
August 28, 2018 - Committee of the Whole
August 21, 2018 - Planning & Zoning
July 10, 2018 - Committee of the Whole
June 26, 2018 - Committee of the Whole
May 1, 2018 - Committee of the Whole
April 10, 2018 - Committee of the Whole
February 20, 2018 - Committee of the Whole
January 31, 2018 - Committee of the Whole
January 16, 2018 - Committee of the Whole
2017
November 30, 2017 - Planning & Zoning
September 19, 2017 - Cemetery & Parks and Recreation Committee
September 12, 2017 - Committee of the Whole
2016
2015
2014
2013
2012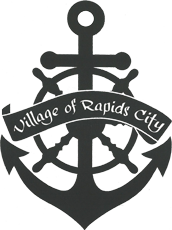 News and Events
---
17th Street project updates can be found on Axiom Consultants website linked below.
www.axiom-rapidscity.com/17th-street-2023-proj
---
CONSTRUCTION AND ROAD CLOSURE NOTICE 17th Street Hill will be closed to all traffic just after 7th Avenue A to 5th Avenue effective June 21st, 2023. All residents below the hill will still be able to access 17th Street at this time. All businesses will be open and accessible during this time of construction.

Detour signs will be posted and all the necessary response agencies, school system, etc. have been notified to prevent any delay in response times should the need arise. Speed limits on all detour routes are expected to be followed. If lack of respect for the speed limits in the detour zones occurs the Rock Island County Sherriff's Officers will monitoring all detour routes to ensure speed limits are being obeyed.

Should you have any concerns or questions about the closure please feel free to contact the Village Office at 309-496-2321.
---
---
---
• Village Board Meetings are held the 2nd Tuesday of each month at 7:00pm. At this time the meetings are being held upstairs at Village Hall located at 1204 4th Avenue. All meeting attendees are required to wear a mask when medically tolerable to prevent the spread of COVID-19. All meeting agendas will have a link to attend open meetings virtually via Zoom.
---

---

Your Annual Water Quality Report is now available at www.ilrwa.org/CCR/RapCity.pdf.